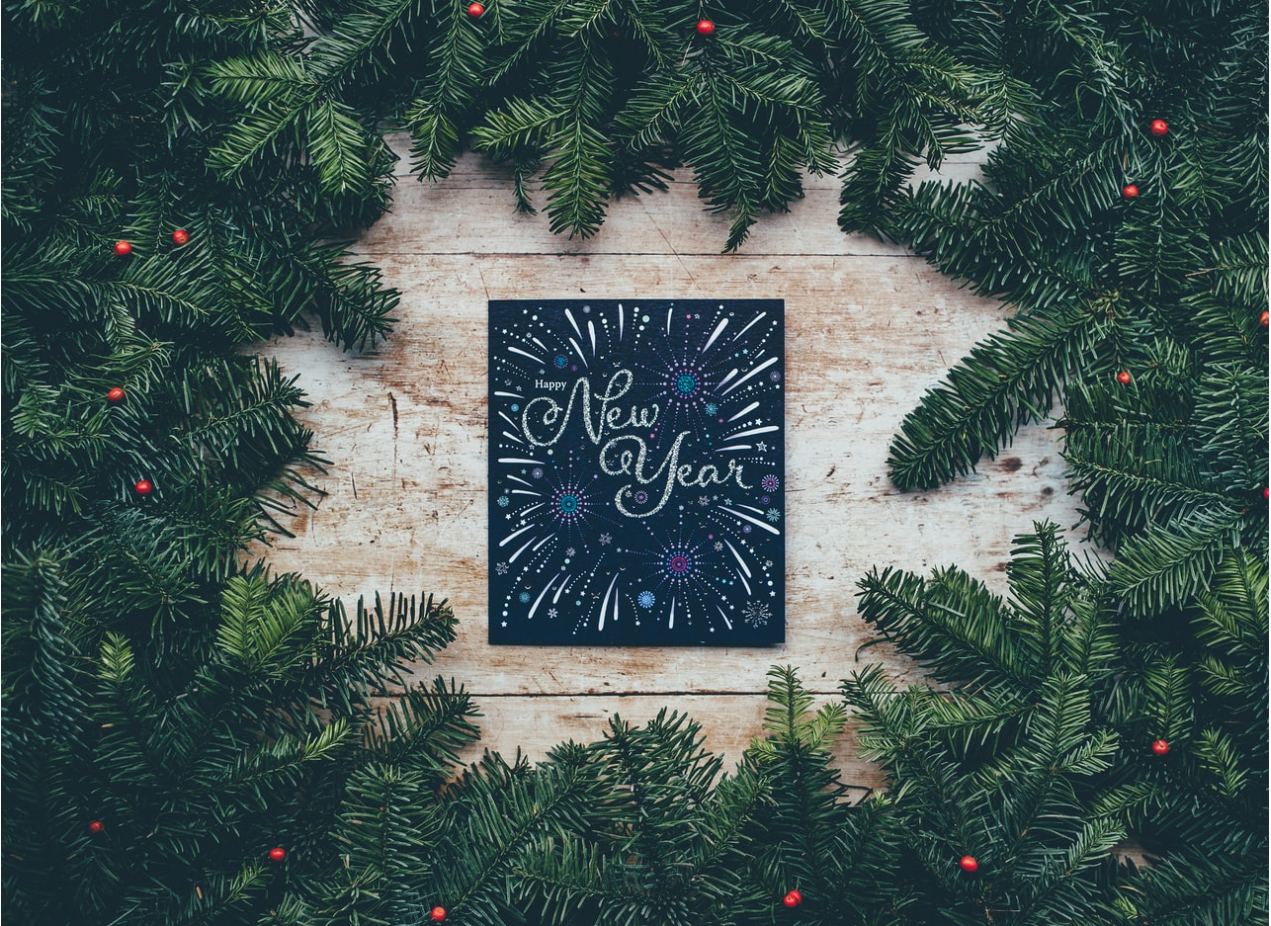 What a year. There's really no way to sum up what a crazy, rollercoaster, of a year this has been. So many people have struggled, due to loss of jobs, loss of loved ones, uncertainty, general unrest and more. And while there is no way to fully gauge all the pain, heartache and stress this year has caused us all, we can look at the few positives that have emerged as a silver linings. Speaking just for myself, I know I've found new ways to connect with those who are most important to me. And I saw a lot of those relationships flourish under this new way of being, where reaching out on a regular basis has become so important, as in person interactions became less and less possible. I also know that this year has made me profoundly grateful for everything I do have in my life. Love, health, laughter and more. Additionally, it has been beautiful to see the helping hands our fellow humans who have all been lending help, love and kindness to one another. While the country may be divided, human decency and kindness prevail in the nooks and corners that are of often over looked by main stream news and media, but are not less important or impactful!
That said, as this year comes to a close, and we reflect on what we did well, what we need to work on, our losses and our wins, we also begin to look ahead to the new year, and here there is some truly good news. The vaccines are officially out and being distributed and it looks like a new stimulus bill is going to be passed! There is finally a real light at the end of the tunnel!
Key things to note about the Covid 19 Vaccines:
Health care workers, government officials and essential workers (such as firefighters, med techs, police etc), have started to receive the vaccine
Projections currently show, vaccines should become available to most essential workers as well as high-risk adults in February.
By April, it is possible we could have moved onto phase 2 of vaccine distribution, which would mean vaccines become available to critical workers such as teachers, transportation workers, retail workers, etc.
By May we could have potentially reached phase 3 in which the general public would be granted access to the vaccines as well.
At the latest, experts are projecting vaccines should be available to the general public by mid to late summer time.
Latest update on the new stimulus relief bill:
Democrats and Republicans have finally agreed on a stimulus relief bill that includes (among many other things), another stimulus check to be sent out to qualifying Americans in the amount of $600 and an additional $300 a week in unemployment benefits.
Currently President Trump is pushing Congress to amend this bill to increase the stimulus check size from $600 to $2,000. Trump has threatened to veto the current agreed upon deal if the stimulus check amount isn't increased.
Even if Trump Vetoes this bill, there is still a path forward for it to be passed via a two-thirds majority vote in both the Senate and House.
Votes could take place as early as December 24th
The $300 unemployment check could restart as soon as December 26th
What to do in the mean time:
Continue to keep up with CDC recommendations. This includes social distancing, limiting in person gatherings, quarantining yourself if you've been exposed to someone who has Covid-19 and/or if you have any symptoms yourself, washing your hands regularly and using hand sanitizer, and of course wearing a mask!
Colorado Flag Face Mask - $19.99 Chicago Flag White Face Mask - $19.99
There is still uncertainty in the world, but together we can make it through this! We all just need to remain vigilant for awhile longer. This is the last big push, and together we can work to ensure we minimize the spread of this virus, get to the end of this pandemic, and rebuild a stronger and more united world together!
And until then, we just want to send out a very heart felt thank you to everyone who has helped to support their communities, small businesses and more! We at Where The Buffalo Roam feel very grateful to have such a wonderful base of customers, without whom we could not have made it through this difficult time. Wishing you all an amazing Holiday and a VERY Happy New Year!