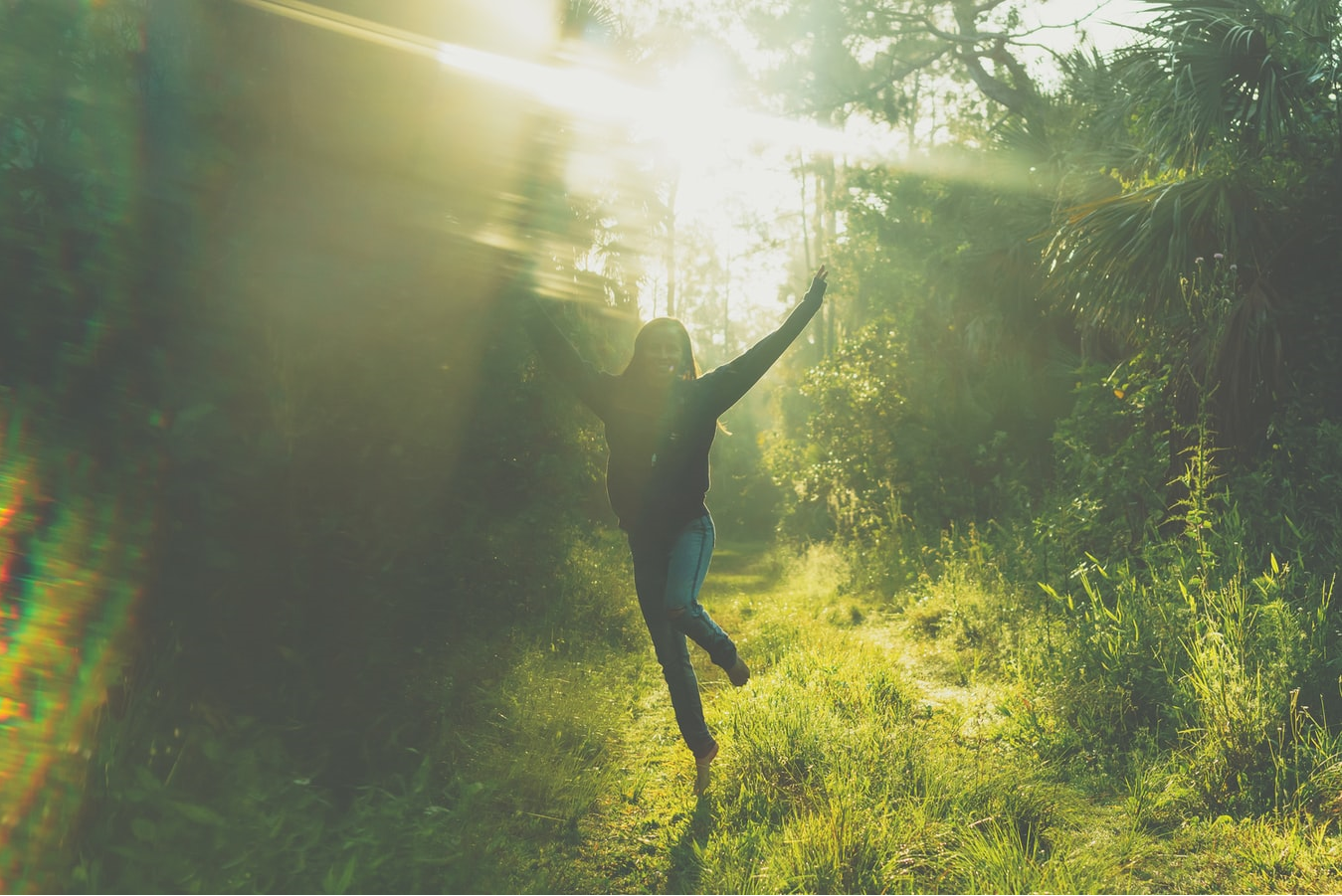 Okay, so we made it to a new year, and there is something to be said for that! However, things are still in turmoil, the pandemic is raging, there is political tension and unrest everywhere you look, and we are all really missing our families, friends, and old lives! And now, with the Holiday's behind us, many people (including us), have just been feeling a little down. So, we decided to put together a list of 5 small things you can focus on to help take the edge off and lift your spirits on a daily basis – after all, it really is the little things that matter most as we turn the page and start this new chapter in history.
1. Focus on your surroundings to reset.
It seems small, but there really is not anything quite like stopping to smell the roses (or whatever flowers are in bloom), to help reset your mind and put you in a better mood. Things like taking a second to watch and appreciate the sunrise or sunset, stop and appreciate a particularly lovely tree, go for a short walk around the neighborhood and pay attention to the crunch of leaves underfoot, or even just stand still and really listen to all the sounds that surround you. Sometimes, taking yourself out of your own head, pausing all the thoughts and worries, and focus solely on the present moment can allow you to put things in perspective and give you a fresh mindset and sense of calm which can really help to elevate your day-to-day mood.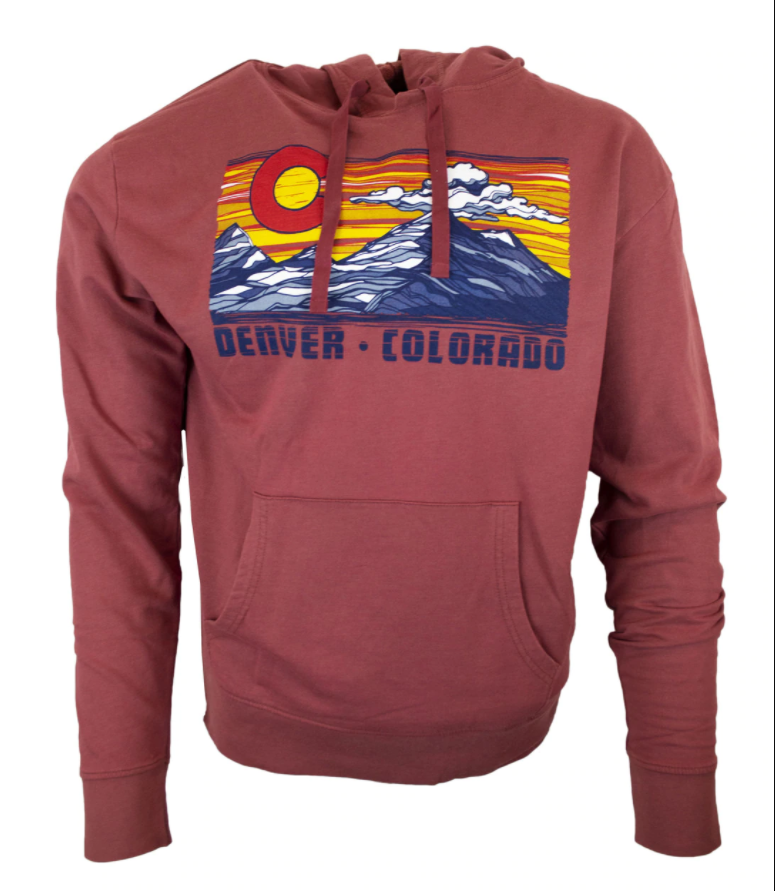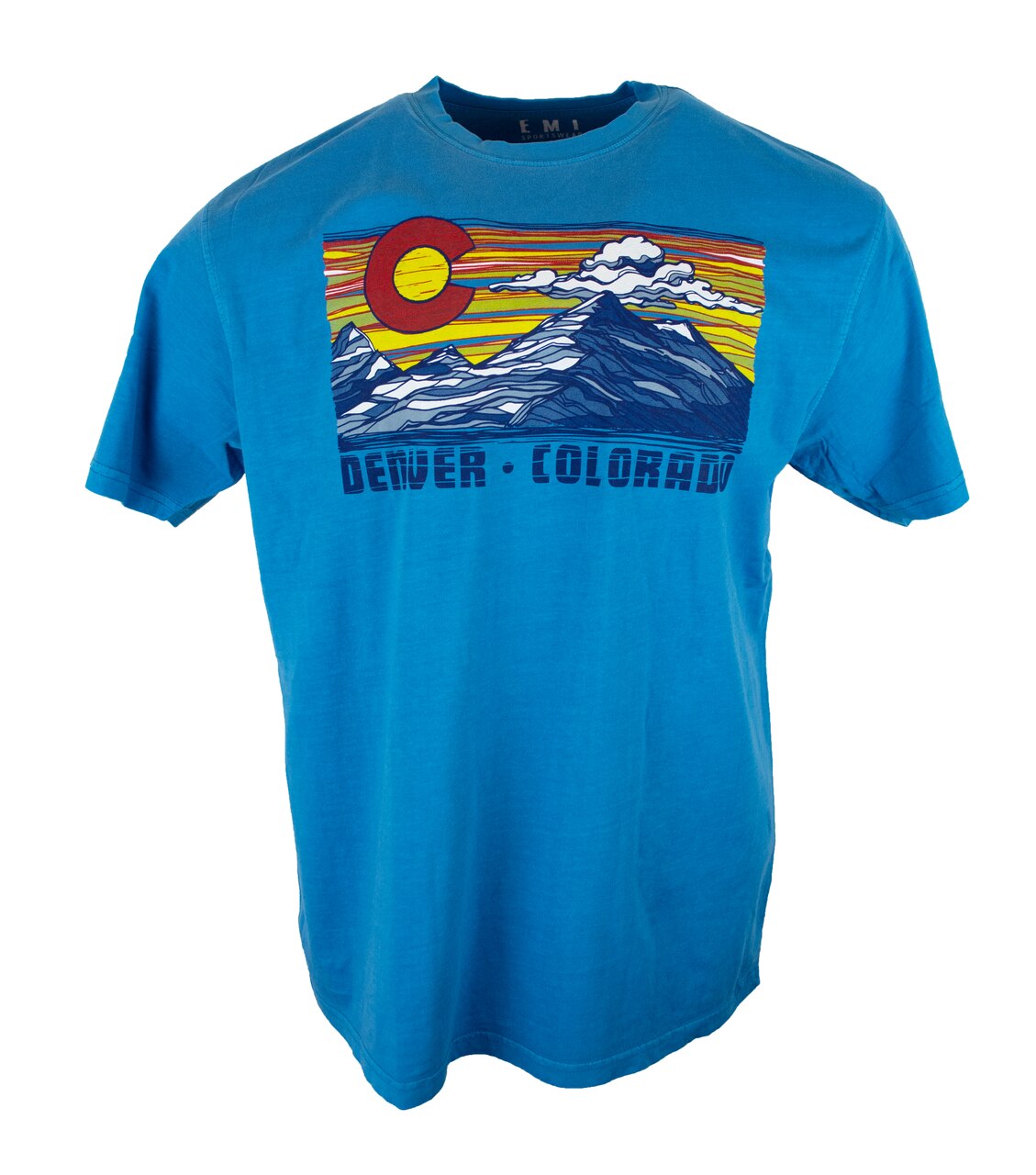 Men's Denver Sunset Colorado Hoodie $51.99 Men's Short Sleeve Denver Sunset Colorado T-Shirt $26.99
2. Make room for laughter
Studies have shown that laughter will help to lift your mood, not just in the moment, but overall as well, so make time to smile! Sure, this might sound hard at first – how do you force yourself to find something funny? But there are ways! Look up your favorite funny videos, spend some time scrolling memes, get on the phone with your funny friends or family members, or even just attempt to find amusement in the chaos that is this world at the moment. And if that doesn't work, here's a link to the mental health site better help – they have some good suggestions on how to make room for laughter when you're feeling down.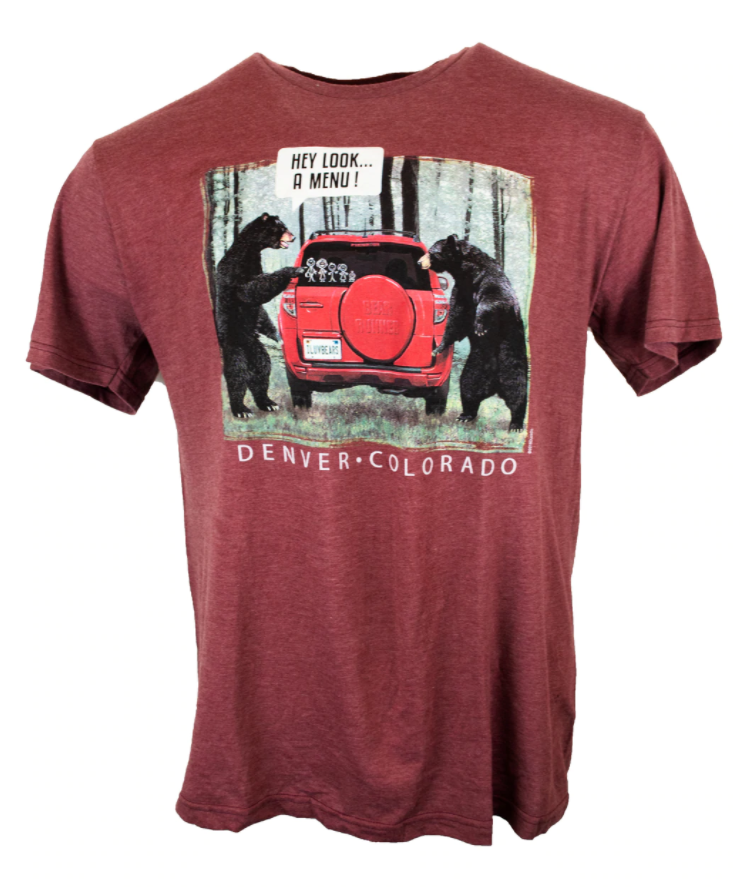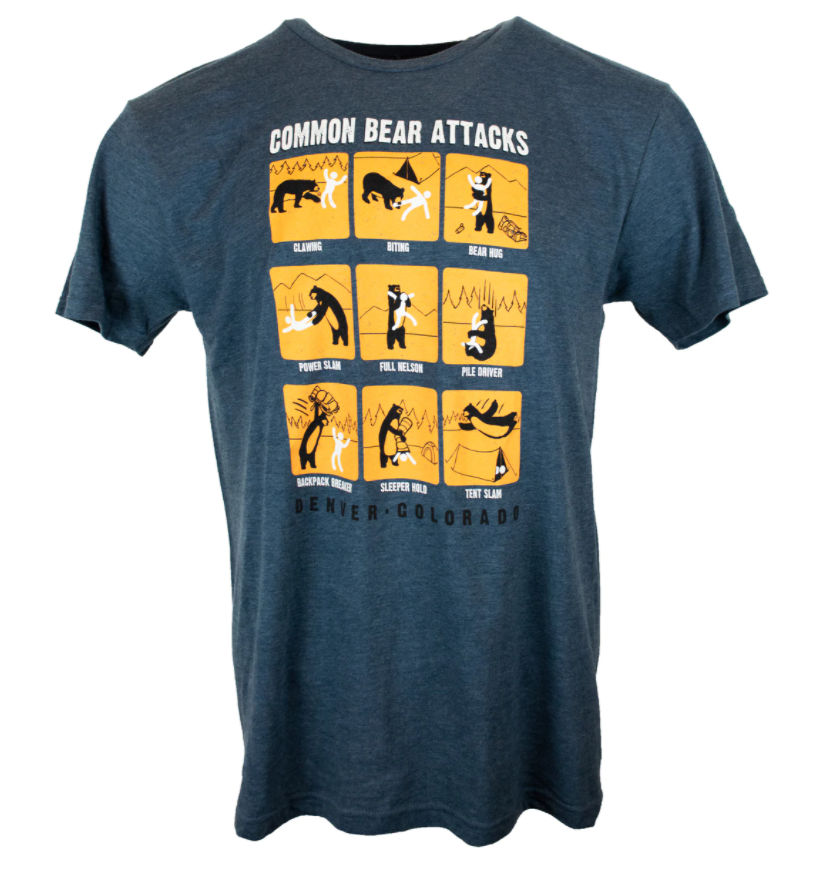 Men's Short Sleeve Bear Menu T-Shirt $26.99 Men's Short Sleeve "Common Bear Attacks" Denver Colorado T-Shirt $26.99
3. Connect with nature.
This is a big one! Spending even just small amounts of time outside can really boost your spirits. Even if you don't have the time to head to the mountains, a park or beach, you can still take a few minutes (maybe even multiple times a day), to go outside, breathe in the fresh air and appreciate the nature around you. And if you're feeling really down, you can also try this thing called "grounding". All you have to do is take your shoes off and stand on a soft patch of grass, dirt or really any natural surface and spend a few moments in the present. Feel how the earth feels underneath your feet, the energy it provides and the connection it brings back to you. Doing this can help you to feel more calm, more connected, pull you away from any negative feelings and/or challenges you might be having and really focus on what is happening at the present moment.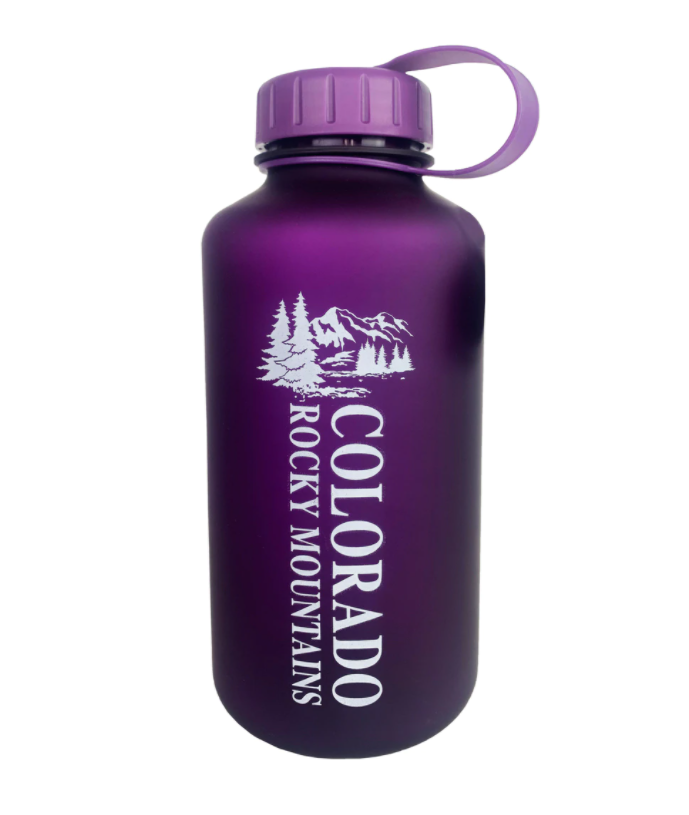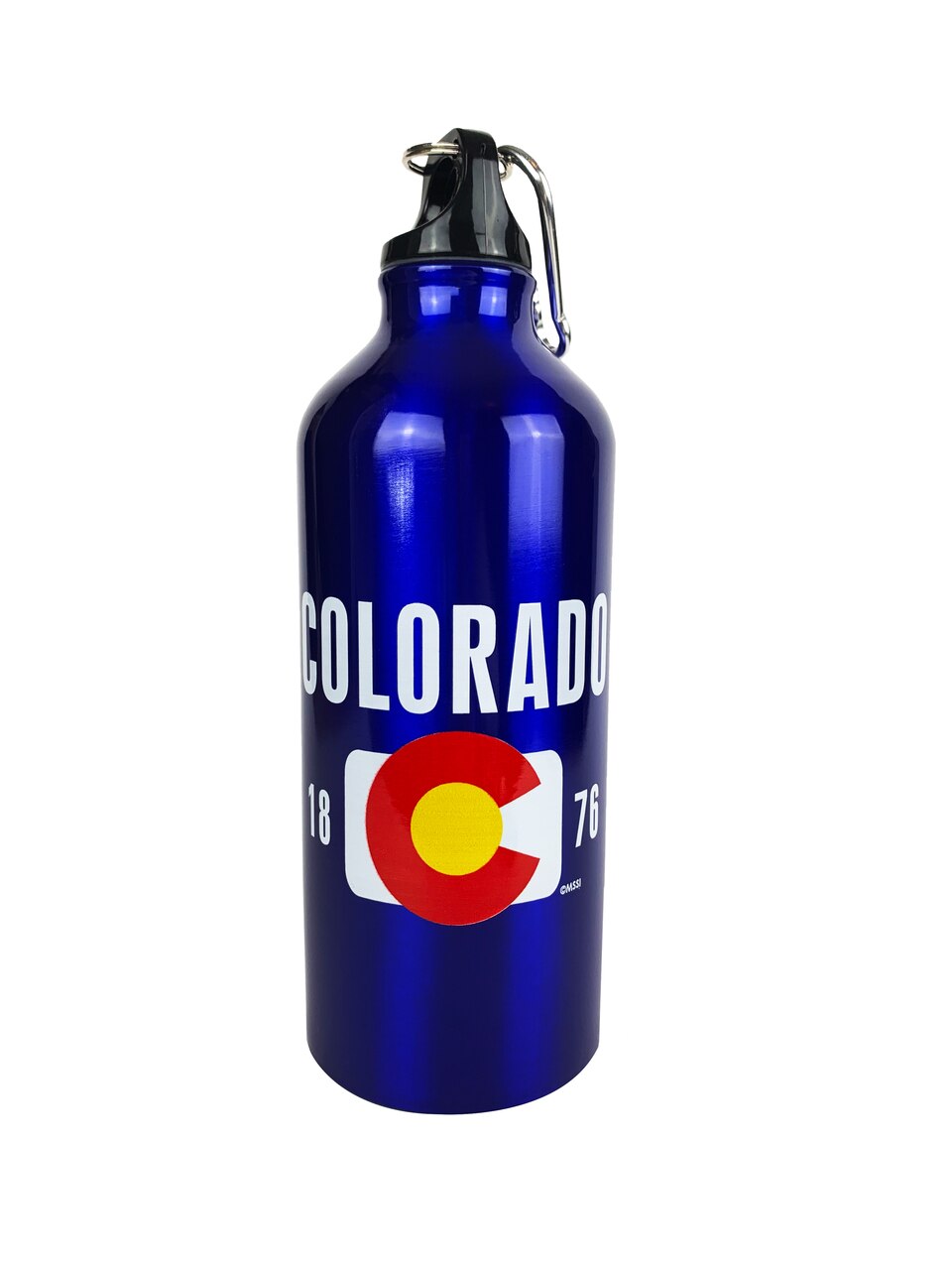 Colorado 14ers Mountain Water Bottle $21.99 Colorado State Flag 26oz Aluminum Water Bottle $16.99

4. Focus on love and gratitude.
Sometimes focusing on what is good in your life, even when it may seem like most things are going wrong, can help you to reset and put things in perspective. Take a moment and recognize all the love you have in your life – family, friends and even pets – this is what life is all about. Connection and care to and from others. Additionally, take a moment to acknowledge all that you are grateful for. It could be as big as your life and health, or as small as having a really good cup of coffee. You could even make a practice of writing down the top three things you are grateful for when you wake up and again when you go to bed! This will help to keep you aware of all the good things you've got going in your life and all the wonderful things there are to live for.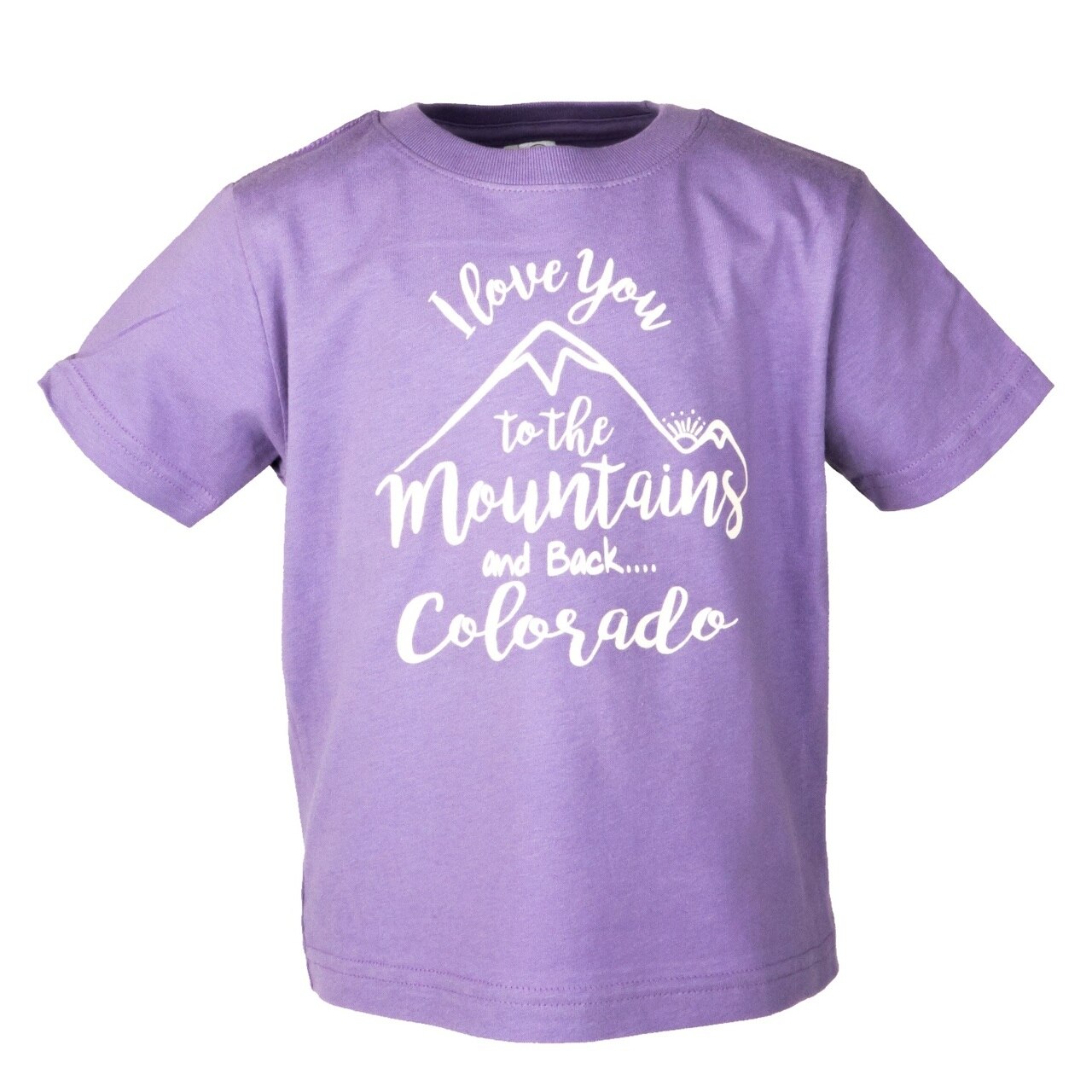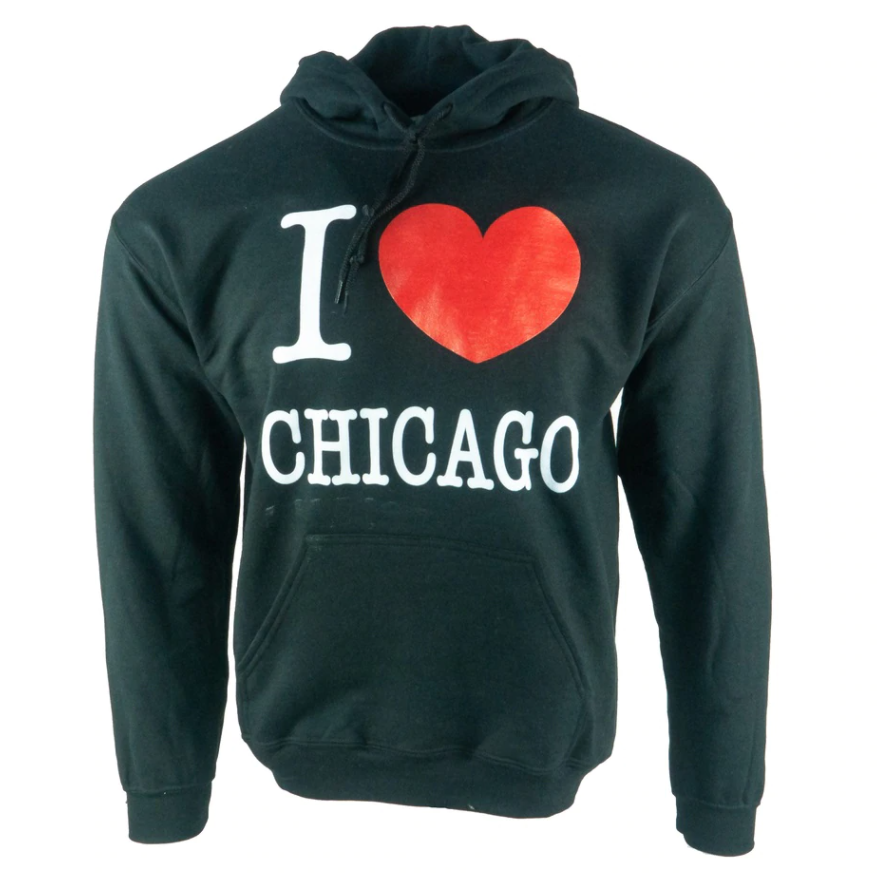 Toddlers I Love You to the Mountains T-Shirt $16.99 Men's Hoodie I Heart Chicago Sweatshirt $31.99
5. Be kind to yourself/practice self-care.
This is perhaps the most important one! Know that it is okay to have bad days or even bad periods; you don't have to beat yourself up for not feeling positive constantly. Instead, be kind and gentle with yourself, don't push yourself too hard when you're feeling particularly low. Instead, do something just for yourself and show yourself some self-care and love. Listen to your favorite song, put on a cozy pair of socks and a warm sweater, make yourself your favorite drink, take a nap, go for a walk; do whatever it is you like to do that brings you joy and comfort. And know that this too shall pass.
Women's Colorado Satin Mountain Sherpa Zip Up Fleece $49.99 Colorado Mountain Socks $16.99