Posted by Jade Cutler on Mar 29th 2021
Easter is right around the corner, so we thought we'd put together some fun ideas to really brighten up your holiday. How? By making it a bright and colorful Tie-Dye Extravaganza! Check out our ideas below on how you can make this a colorful Easter to remember!
1. Make Tie-Dye Easter Eggs
This is super simple. We followed the directions we found on the "Our Little Project" website (click here to be taken to their site for full directions), and they turned out awesome! All you need is some hard boiled eggs, food coloring, paper towels, a water spray bottle, twist ties and a table fan! Once you have all your tools, place each egg in a paper towel, wrap the paper towel up and around the egg and secure using a twist tie. Then drop food coloring droplets around the egg on the outside of the paper towel. Next use your spray bottle to spray directly into each droplet so it spreads out, and continue spraying each area until there is no white paper towel left around your egg. Finally, squeeze out any excess water over the sink, and then set the eggs out on a dish (with the paper towel still wrapped around them) to dry. If you use a table fan this should take about 3 hours. Then unwrap and enjoy!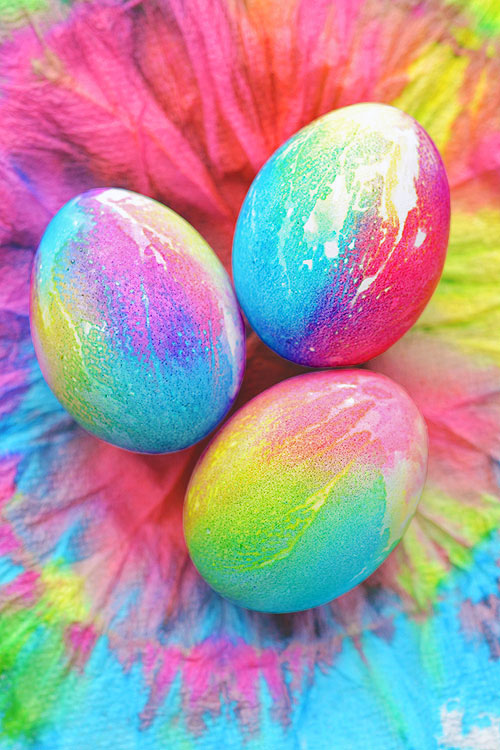 2. Make a Tie-Dye Easter Cake
For those that have a sweet tooth and love to bake, this is perfect! We found directions for this on the site "Mom Loves Baking", and we couldn't be more thrilled with the results! That said, essentially what you are going to need is white cake mix (boxed works totally fine), food coloring, 4 to 5 pastry bags, a tooth pick, a cake pan and your frosting of choice! We'd get into the specifics, but we'll leave that to the experts over at "Mom Love's Baking" - Click here for full baking instructions!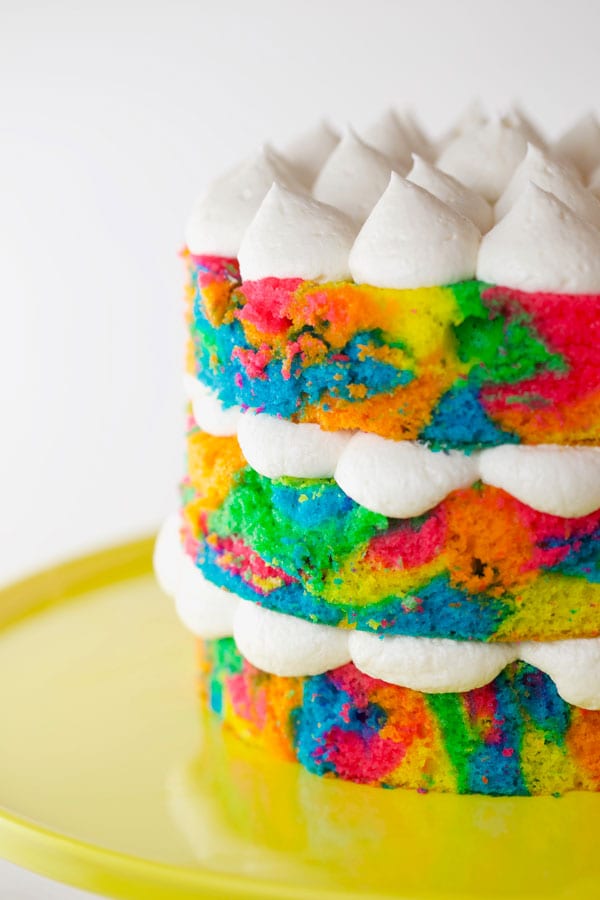 3. Make A Tie-Dye Cocktail
This one is super easy! All you have to do is get some food coloring, mix each individual color with some water, and pour it into an ice cube tray! Once frozen, you can add these colorful cubes to any clear beverage (water or soda water for the kiddos, and maybe a little vodka tonic for the grown ups). As the ice melts it will create a beautiful tie-dye cocktails for you to to enjoy (perfect with a side of tie-dye cake!).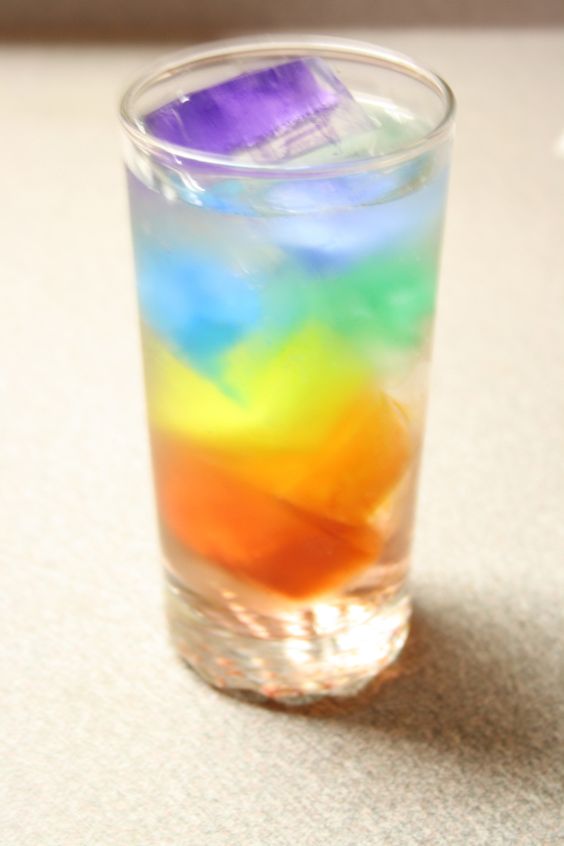 4. Wear Tie-Dye of course!
What completes a Easter Tie-Dye Extravaganza? Wearing tie-dye yourself! If you know how to make your own that's amazing! But if making all of the above tie-dye masterpieces is enough for you, we're here to help! We've got lots of fun tie-dye options (hoods, t-shirts, glasses and more!). Plus we're running a sale right now - 15% off all Tie-Dye PLUS free shipping on all Tie-Dye products now through Easter (4/4). Check out what we have to offer and find some fun tie-dye attire for yourself!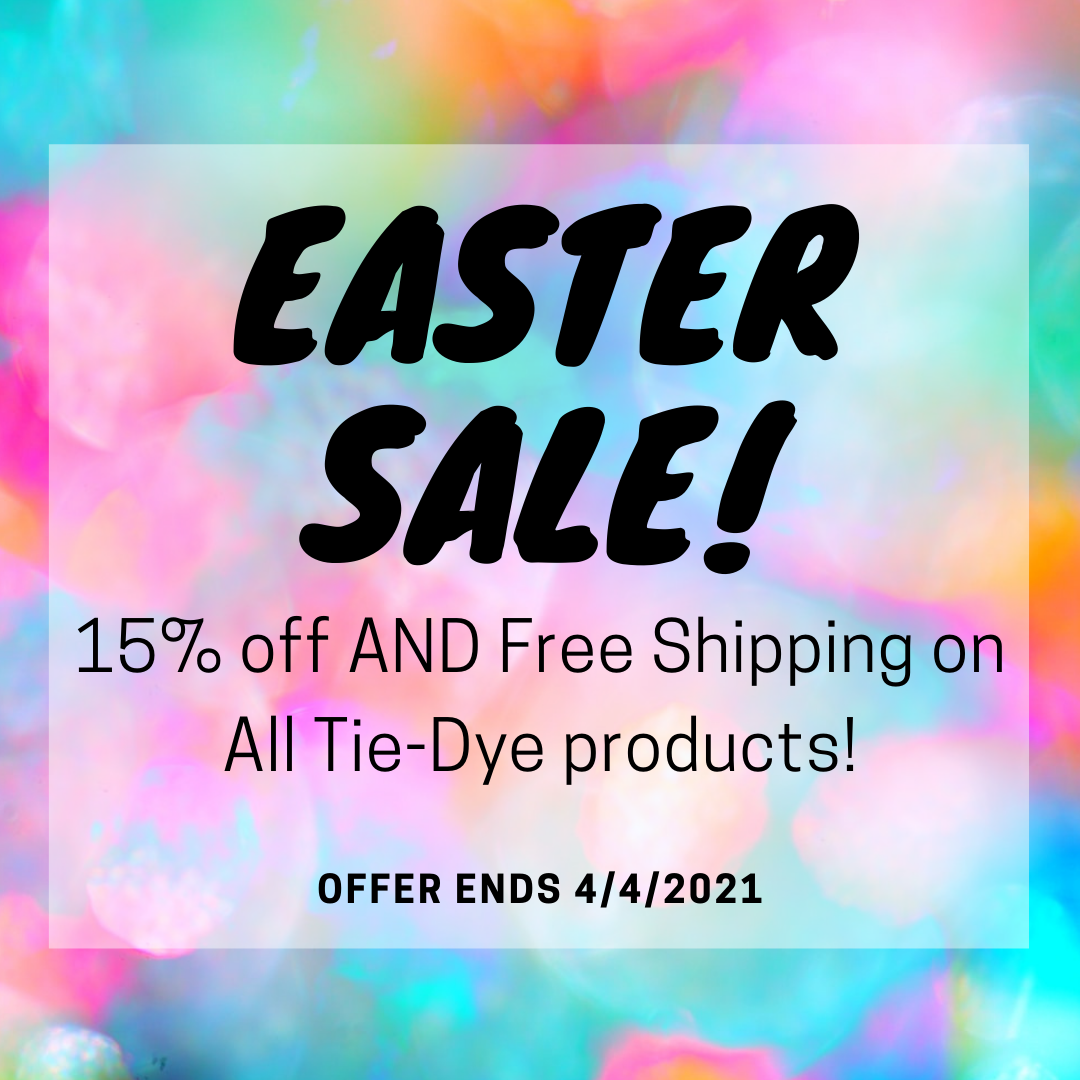 Here are just a few of the fun and colorful options we have to offer:
The Boulder Colorado Tye-Dye Hoodie Sweatshirt - $31.99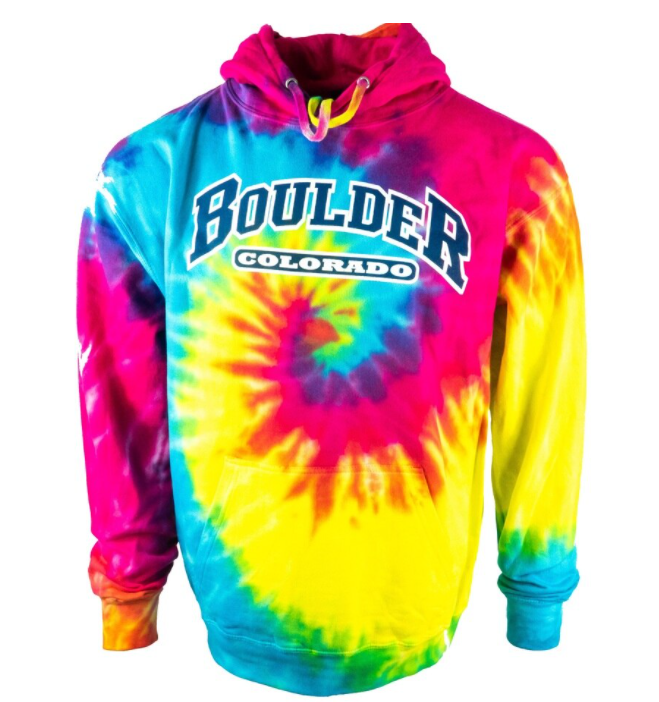 The Short Sleeve Denver Colorado "C" Tye-Dye T-Shirt - $21.99