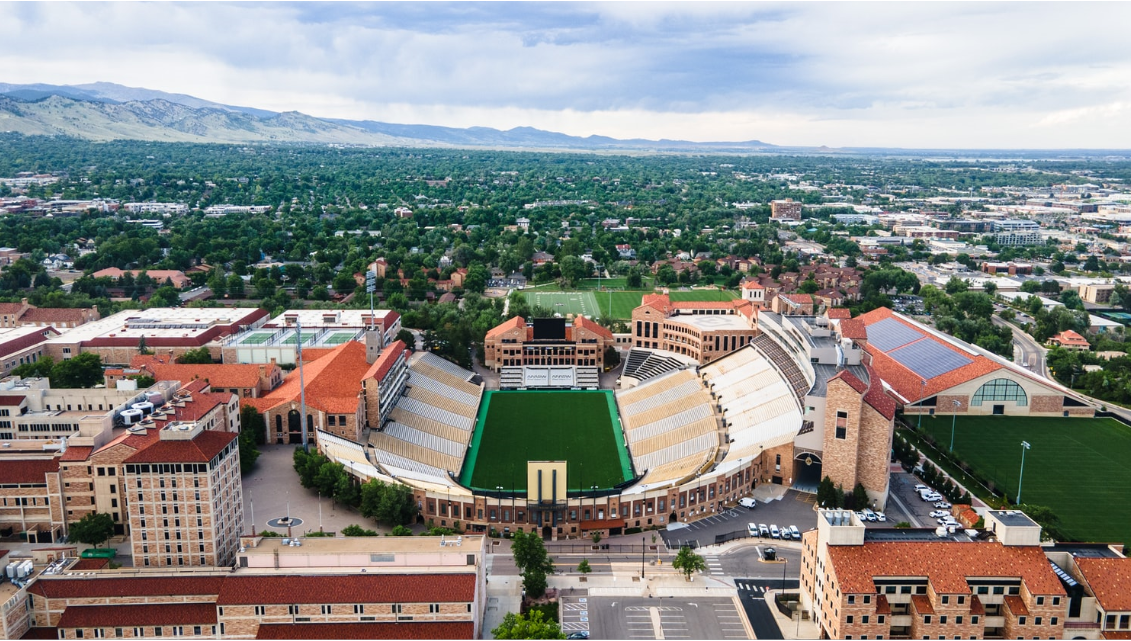 With the stressful and uncertain year it has been for the world, there is finally some good news; the CU Buff's are scheduled to play their first game of the 2020 season this Saturday, November 7th at their home field, against UCLA.
There was a lot of uncertainty leading up to this game, and for awhile, the NCAA thought all games would have to be postponed until 2021. However, with strict precautions put in place, the NCAA decided to go ahead with a coronavirus-shortened 2020 slate. This means teams will only play within their own conferences this year, with a total of 7 games from now until December, ending with a conference Championship schedule for December 18, 2020.
Having said this, general fans will not be allowed to attend this game in person, however, each team player has been given 4 tickets which they can distribute to family members, totaling a maximum audience of 920. Additionally, all audience members in attendance will be split into "pods" of 175, with each pod having its own designated bathroom, concession stand and section of seating. Moreover, audience members will be required to social distance within their sectioned seating, as well as while up and about using the facilities. They will be required to wear a face mask at all times and will not be allowed to congregate in any capacity (including tailgating), either before or after the game has ended.
With respect to the media, their presence will be limited during this game in an attempt to limit the number of people at Folsom Field during the event. Commentators and all game day staff will also be required to submit to the same rules as the audience, in addition to observing increased distancing requirements and completing heath screening processes before entering the stadium.
As for the players, they are receiving regular health screenings and are able to opt out of any game, due to Corona Virus concerns, without being penalized in any way or losing their scholarship.
CU Athletic Director Rick George has stated " We will work with public health officials to comply with the new public health order and be part of the community solution in controlling the spike in cases so we can resume team activities as soon as possible. And we'll do everything we can to support our student-athletes academically, emotionally and physically so they're ready to go as soon as we get the opportunity".
In accordance with the NCAA, any game that is not played due to the Corona Virus, will be deemed a "No Contest" game, with neither side suffering a win or loss. In an effort to encourage safe practices, each team may play as few as 50% of their scheduled games and will still be able to qualify for the conference championship this December.
Having said all of this, we are excited to see how CU's quarterback Sam Noyer (a fifth-year senior who will be starting as QB for the first time on Saturday), does against UCLA's QB, Dorian Thompson-Robinson, (a third-year QB starter). While Thompson-Robinson has a proven track record of success, not much is yet know about Noyer, shy of his very clear athleticism as speed.
Head coach for UCLA Chip Kelly has stated his team is at a bit of a disadvantage when planning how best to pull out ahead this Saturday as they have yet to see Noyer play. However, because Noyer is so athletic and so fast, they are assuming CU's head coach (Karl Dorrell - for whom this will be his first season with the CU Buffs), will "probably try to run him a little bit, so we've got to be prepared for the quarterback run".
There's no doubt this will be an interesting opening game to watch, even with the restrictions set in place. And for the fans out there who cannot attend in person, the game will be televised by either ESPN or FOX, starting at 5pm MT. Fans are encouraged to wear their team colors, get excited and support the players, while maintaining social distancing guidelines from home!
If you haven't already, make sure you get your CU Buff colors and gear to show your support, whether you're one of the few lucky family members permitted to attend or are a fan who will be watching from a distance! You can visit both of our brick and mortar locations in Boulder to pick up your own CU hoodie, crew, long sleeve tee, short sleeve tee and more.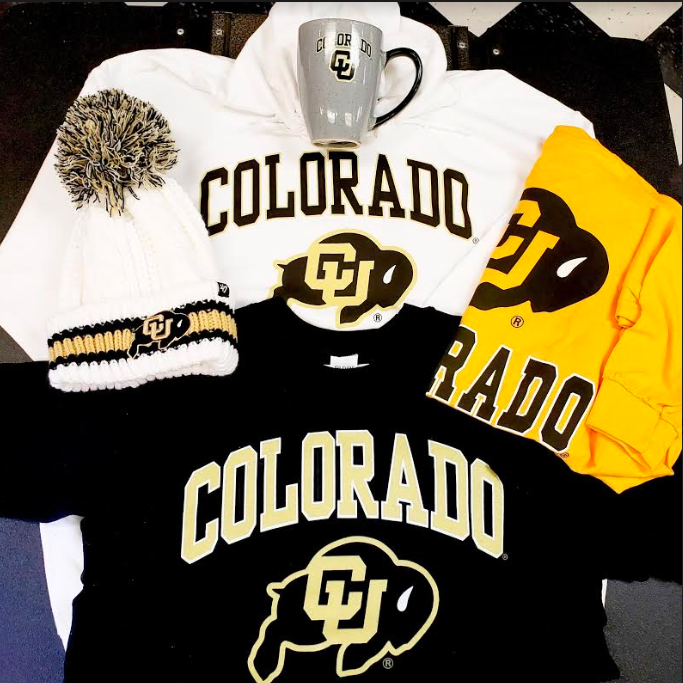 Our stores are located on Pearl Street Mall in downtown Boulder - walking distance to Folsom Field itself!
Where The Buffalo Roam
1320 Pearl St.
Boulder, Co 80302
Jackalope and Co.
1126 Pearl St.
Boulder, CO 80302
Stop in to say hi, grab your CU gear and support the team in Black and Gold!
Saturday November 7th - 5:00pm (Home)
CU Buffs Vs UCLA
Saturday November 14th - 1:30pm (Away)
Stanford Vs CU Buffs
Saturday November 21st - TBD (Home)
CU Buffs Vs Arizona State
Saturday November 28th - TBD (Away)
USC Vs CU Buffs
Saturday December 5th - TBD (Away)
Arizona Vs CU Buffs
Friday December 11th - 6:30pm (Home)
CU Buffs Vs Utah
Friday December 18th - Pac-12 Championship (City/Teams/Time TBD)